Inspiration Box
Eco-friendly finishes for packaging and labels: shine bright without plastics.
What our inspiration box offers
Holographic samples
Beautiful litho lam packaging
Metallized paper sheets
Color swatches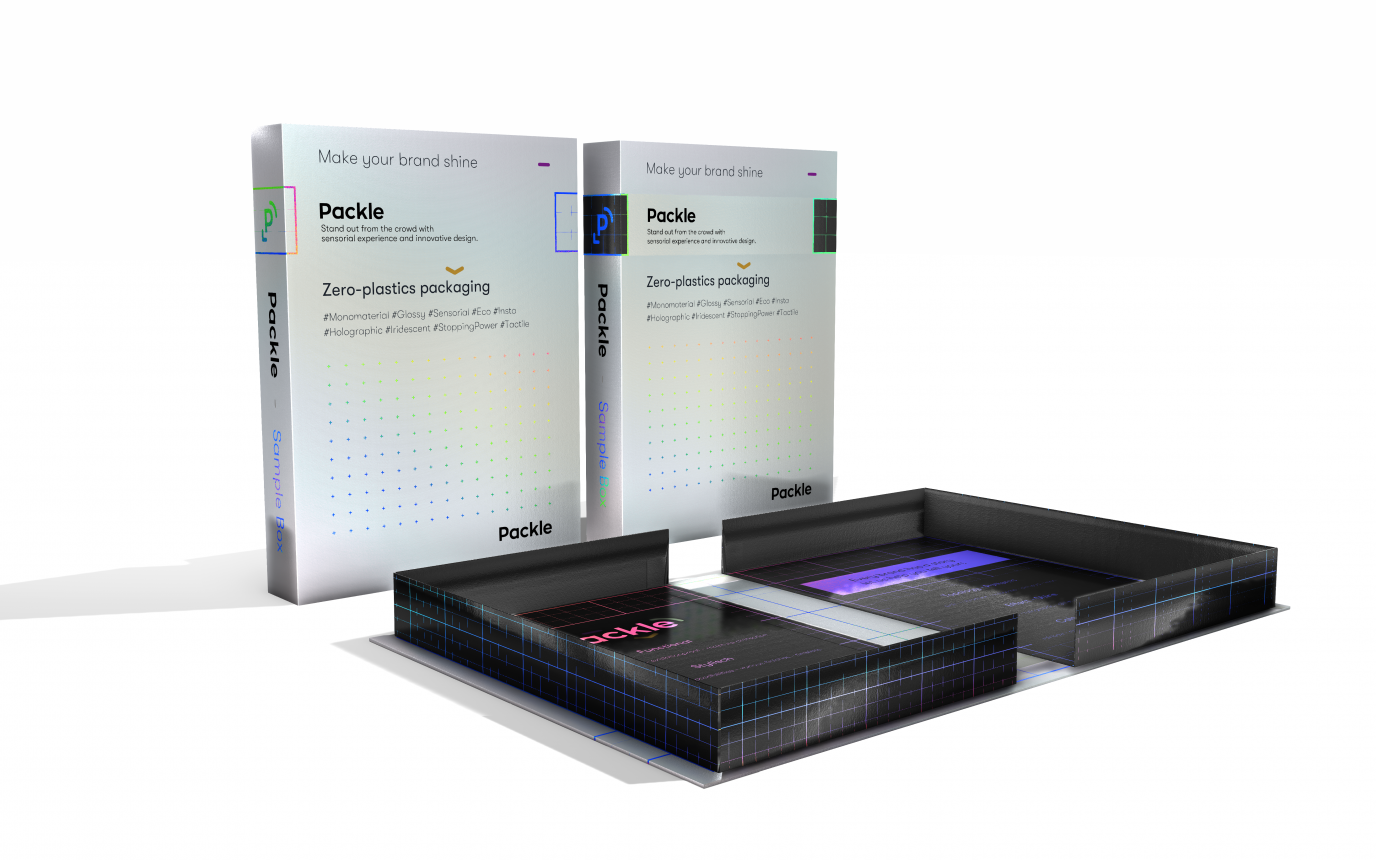 Packle's finishes for packaging and labels are ideal for nearly any application: our product is used on products that range from cosmetics to food and beverages…and nearly everything in-between.
Our product is special because it offers all the conventional looks you'd expect for packaging and labels (so we're talking effects like high-gloss or matte, iridescent, pearl to name a few) but it doesn't contain any plastic, making it an eco-friendly alternative to many of today's packaging and label materials. 
And while we could talk all day about the glossy looks or the stunning visual effects our finishes can offer, when it comes to something as important as the look of your packaging and labels, we know that imagining what our product looks like just isn't to cut it. Instead, we want to show you.
If you'd like to see the array of looks achievable on packaging and labels, let us know by filling in the form below, and we'll pop one of our sample boxes in the post. Our sample box will prove just how tactile and appealing our product is (and demonstrate that you'd never be able to guess that it's plastic-free). 
So if you're interested in seeing exactly how personalized or branded holography might work for you, understanding just how vivid and bright our colors are, or exploring the range of visual finishes we offer, order a Packle sample box and see for yourself. 
Believe us; this box is going to take you places.
What's your story?
You want to be instagrammable. Packle has the right solution for you. Stand out from the crowd with sensorial experience and innovative design.