Toiletries & Deodorants
Just because toiletries form the basis of our personal routines, we don't believe that they need to look boring. Packle's packaging and label solution give your products bold finishes that convey fresh, clean and ready-to-go.
We don't think toiletries should fade into the background. Elevate your packaging to get your products noticed everywhere from the store to the bathroom shelf.
Toiletries and deodorants have never played a more significant part in your consumer's personal care routines. Whether they're taking them in handbags, carry-on luggage, pockets or if they stay on the bathroom shelf, these products form a fundamental part of our daily lives. After all, we don't know anyone that doesn't own a toothbrush and a travel sized toothpaste (pretty good thing, really).
But as their popularity continues to rise, consumers are becoming increasingly attentive to eco-friendly toiletry and deodorant choices, and as part of this they are seeking out products that use minimal plastics – especially in their packaging.
At Packle, we've embraced this trend wholeheartedly, and our solution brings you fantastic finishes for your toiletries and deodorants with zero plastic. And just because we can provide eco-friendly packaging solutions, it doesn't mean you have to settle for tedious toiletries and dull deodorants. That means all of the good stuff, just none of the plastic, so for high shine finishes or colours that pop, Packle has the right option for your products.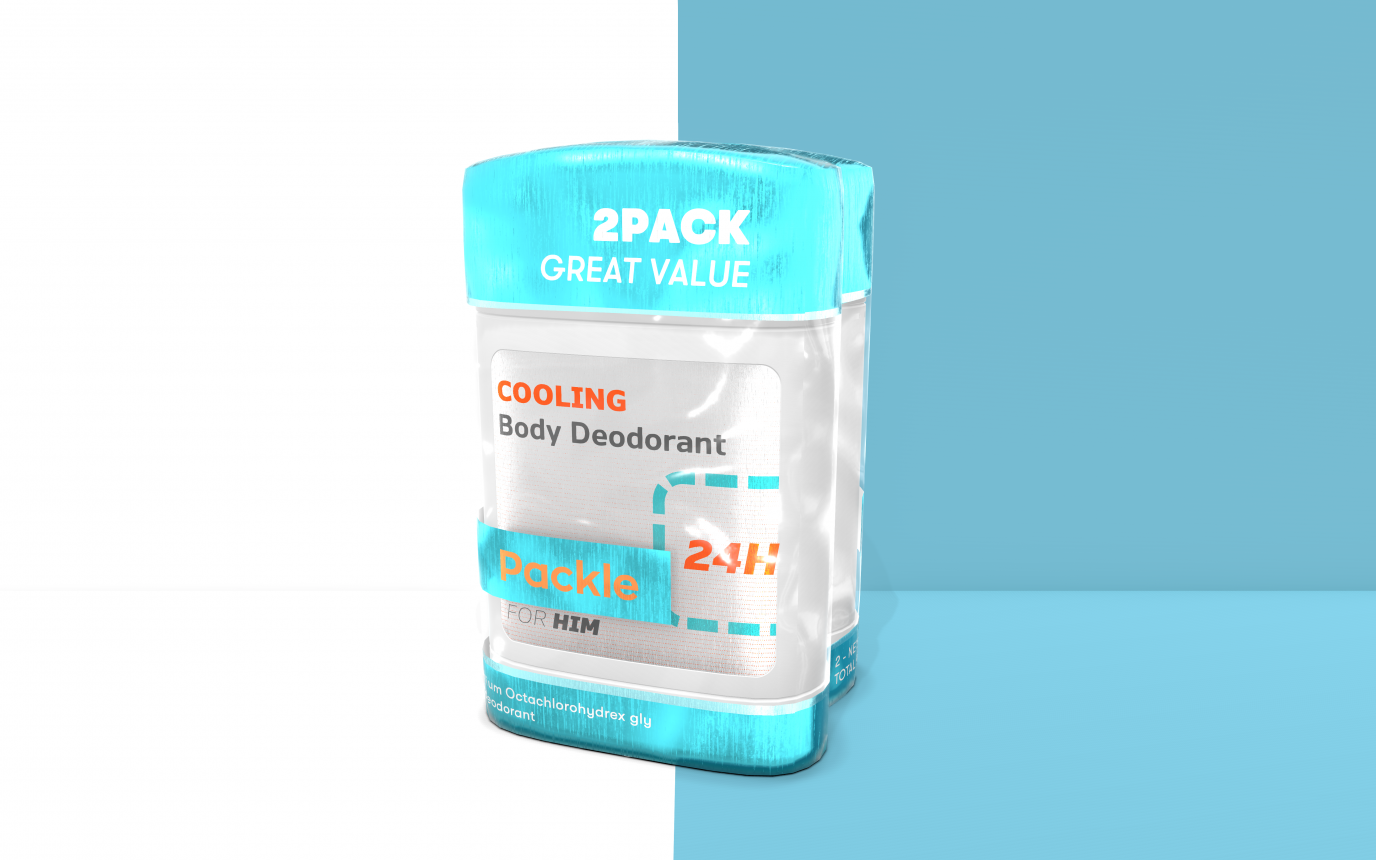 Functional
Use Packle's solution to enhance the look of everyday products to make them eye-catching and attractive in the bathroom or on the go
Tap into the consumer desire for eco-friendly packaging with less plastic
Great clarity for images, branding and text – even on miniatures and travel sizes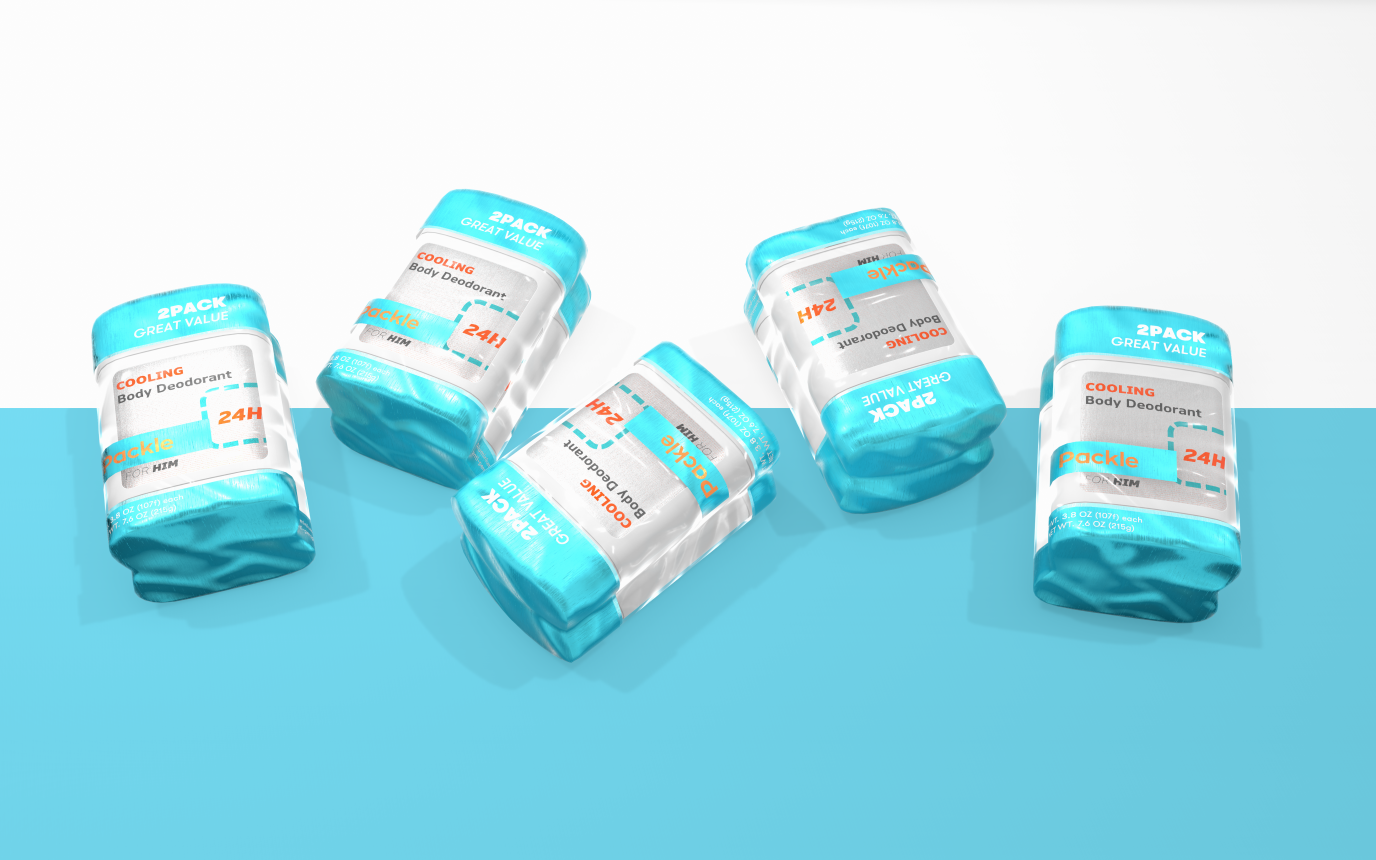 Stylish
Create packaging finishes that convey everything that's great about your product to consumers
A multitude of finishes – from high shine to matt or textured
Create a strong brand aesthetic with different types of merchandise being instantly recognisable as part your product line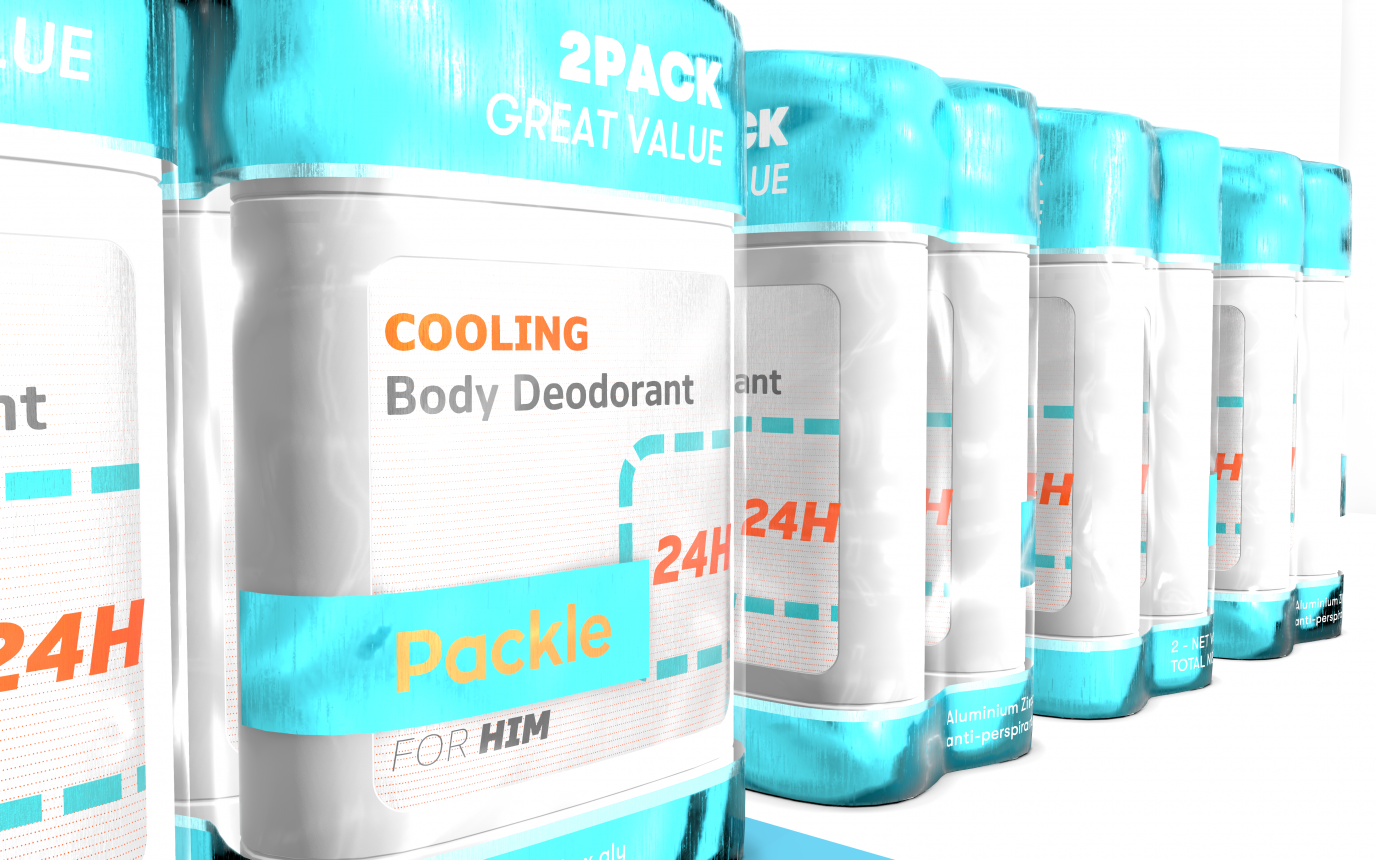 Why brands our Toiletries & Deodorants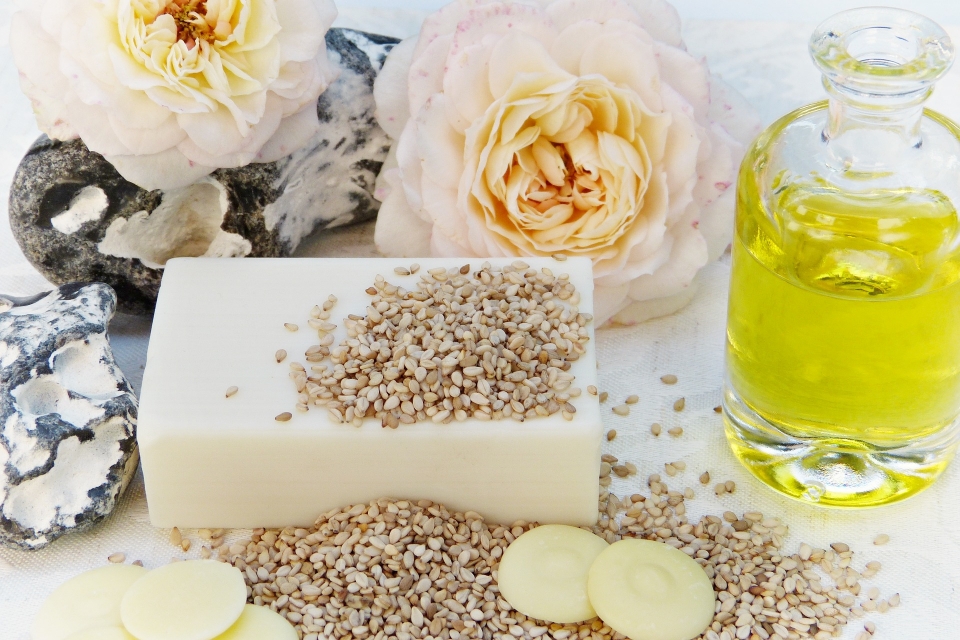 Add essence to essentials
Don't let essential toiletries fade into the background with bland packaging. Complement your products with fantastic finishes that striking and attractive.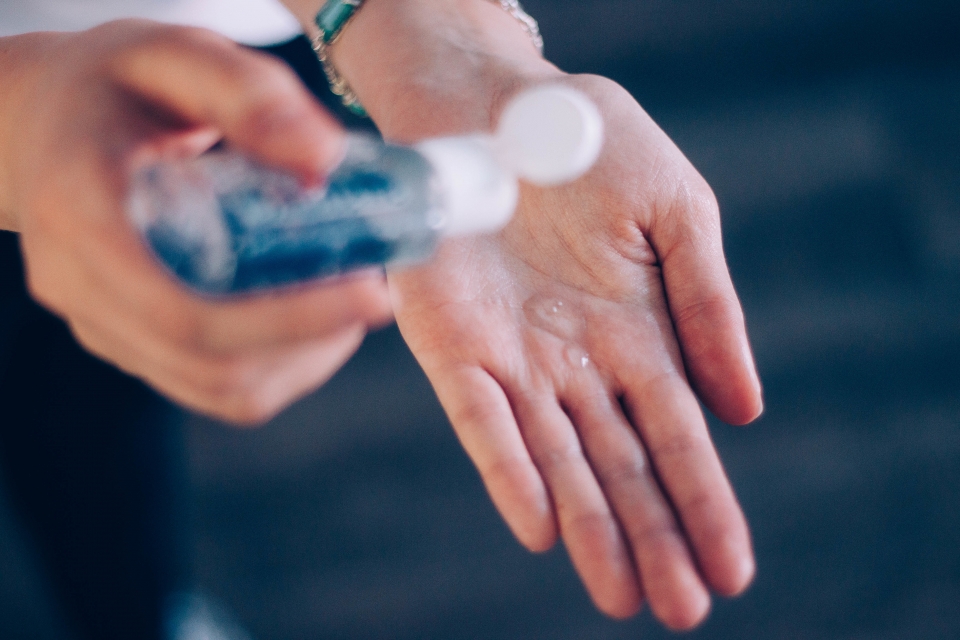 Basics that aren't boring
Everyday products can still offer great packaging finishes with splashes of colour or unique packaging finishes. Keep the essentials looking great with Packle's solutions.
Making what's in bathrooms, better
And not just to look at. Cater to the conscious consumer with packaging that looks fabulous, but doesn't use unnecessary plastics.
Specifications
| Index | Value |
| --- | --- |
| Packle Pro support | Included |
| Weight | 150 gr |
| Recommended metallic colors | |
| Custom Colors | |
| Available in UltraShine | |
| Custom finishes | Brushed, Linen, Pinhead, Shine |
| Available in Holographic | |
| Available two sided coating | |
| Reverse gloss | |
| Print methods | Gravure, UV Offset, Flexography, Digital |
| Ink advice | included |
| Delivery | Rolls, sheets |
| Recyclable | 100% |
| Augmented Reality Prototype | On request |
| Other finishes and options | Contact us |
What's your story?
You want to be instagrammable. Packle has the right solution for you. Stand out from the crowd with sensorial experience and innovative design.