Baby Care
From baby soap to shampoo, we don't know a parent that isn't analysing every inch of child care products before deciding to purchase. Showcase another reason to pick up your product: zero plastic packaging.
When it comes to children's care products, parents choose brands that are sensitive and gentle – not just for their babies, but for the planet, too.
Parents want only the best when they're buying products for their babies. Products that use natural ingredients and fewer unnecessary additives are ever more popular choices, but the focus isn't only on what's on the inside – mums and dads are increasingly thinking about the possibilities to recycle and be eco-friendly, too, especially when it comes to what's on the outside: packaging.
Parents are also looking to use brands that share the same values that they do, and to do that they're looking to buy from companies that favour sustainability – after all, the desire to look after the planet's resources will never be stronger than when you're raising the next generation. 
Packle's solution offers a little peace of mind for consumers looking for greener finishing options: not only does the packaging look great or have a unique finish, it's completely plastic free, too. Oh, and did we mention that our solution provides fantastic clarity for text and instructions – so you can tell parents why your product is best for babies in an instant (because we know that sleep deprivation makes reading the small print hard…yes, we've been there.)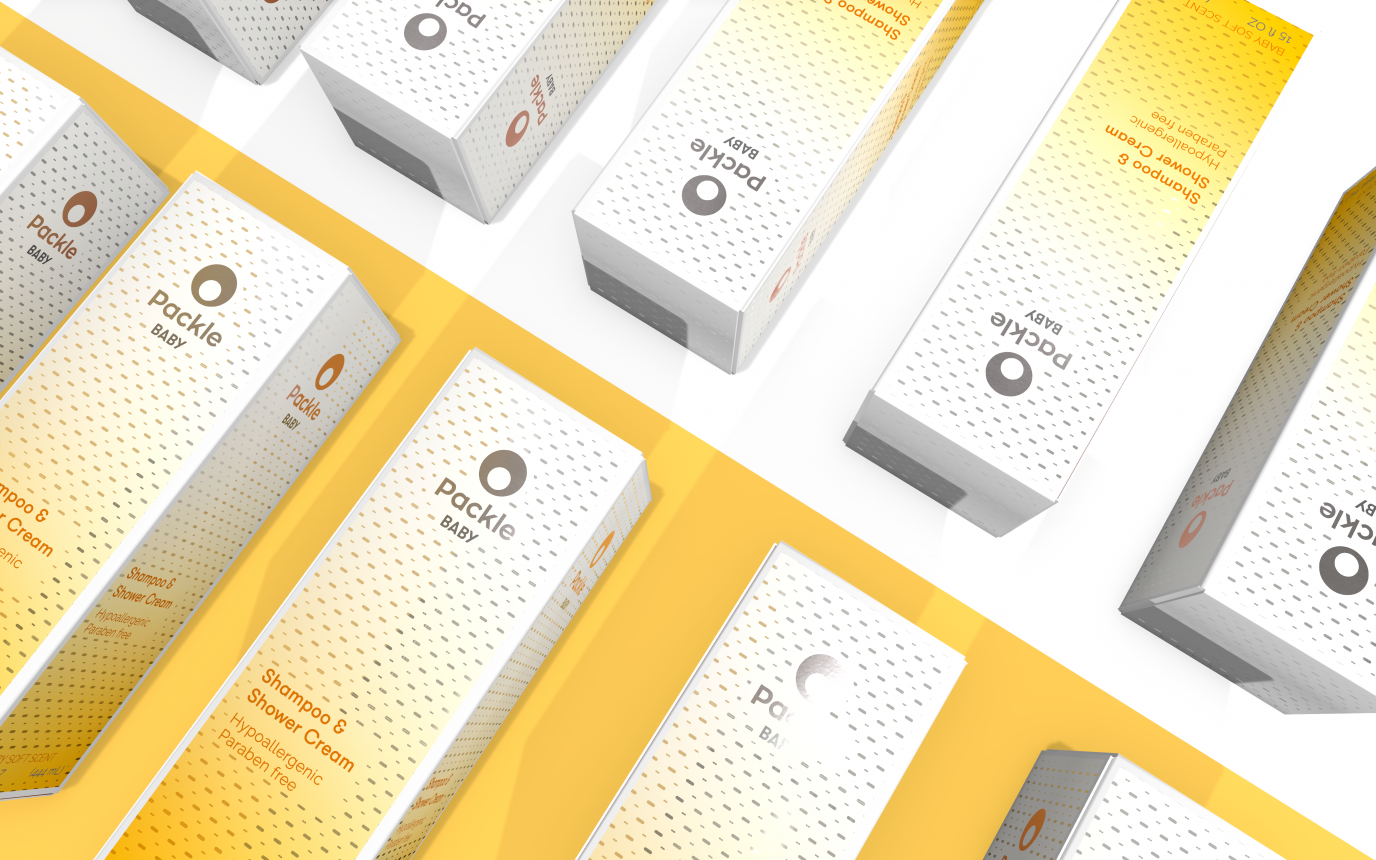 Functional
Packle's solution provides fantastic precision printing that makes images, instructions and your brand's story clear and concise
Use packaging to create an instant connection with parents who want to understand why your product is best for their baby in the competitive childcare product market
Highlight that your brand doesn't just care about products that are great for babies, but you're a company that looks out for the planet with eco-friendly packaging, too
Satisfy consumer demand for zero plastic packaging options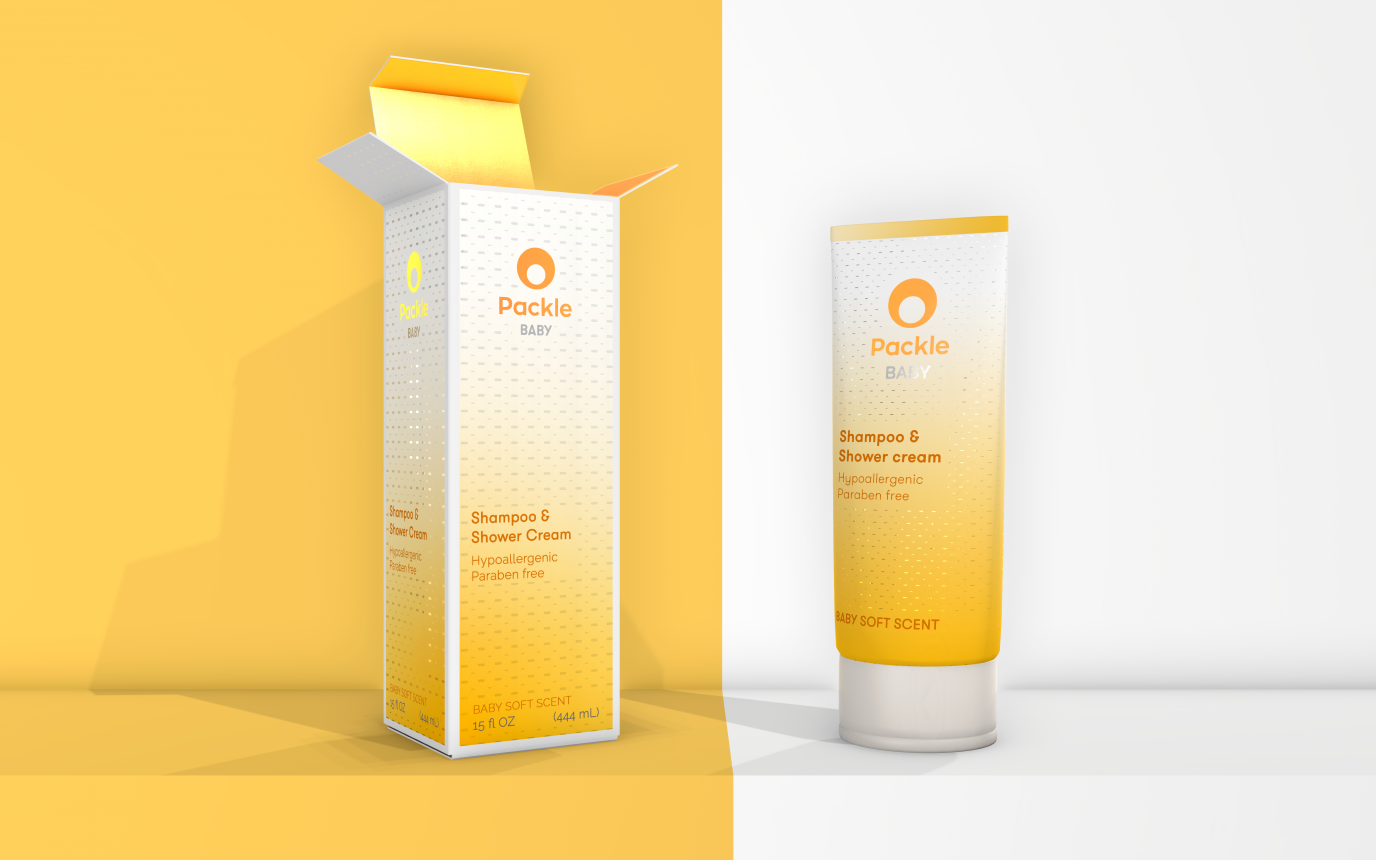 Stylish
Baby blues, dusty pinks, soft yellows or pastel greens (and everything in-between). We provide environmentally friendly packaging finishes in colours that are perfect for babies
Packle's finishing solution allows for fun prints and adorable images on your packaging or labels
Our finishing solutions are ideal for different types of merchandise such as bottles, tubes, tubs and packets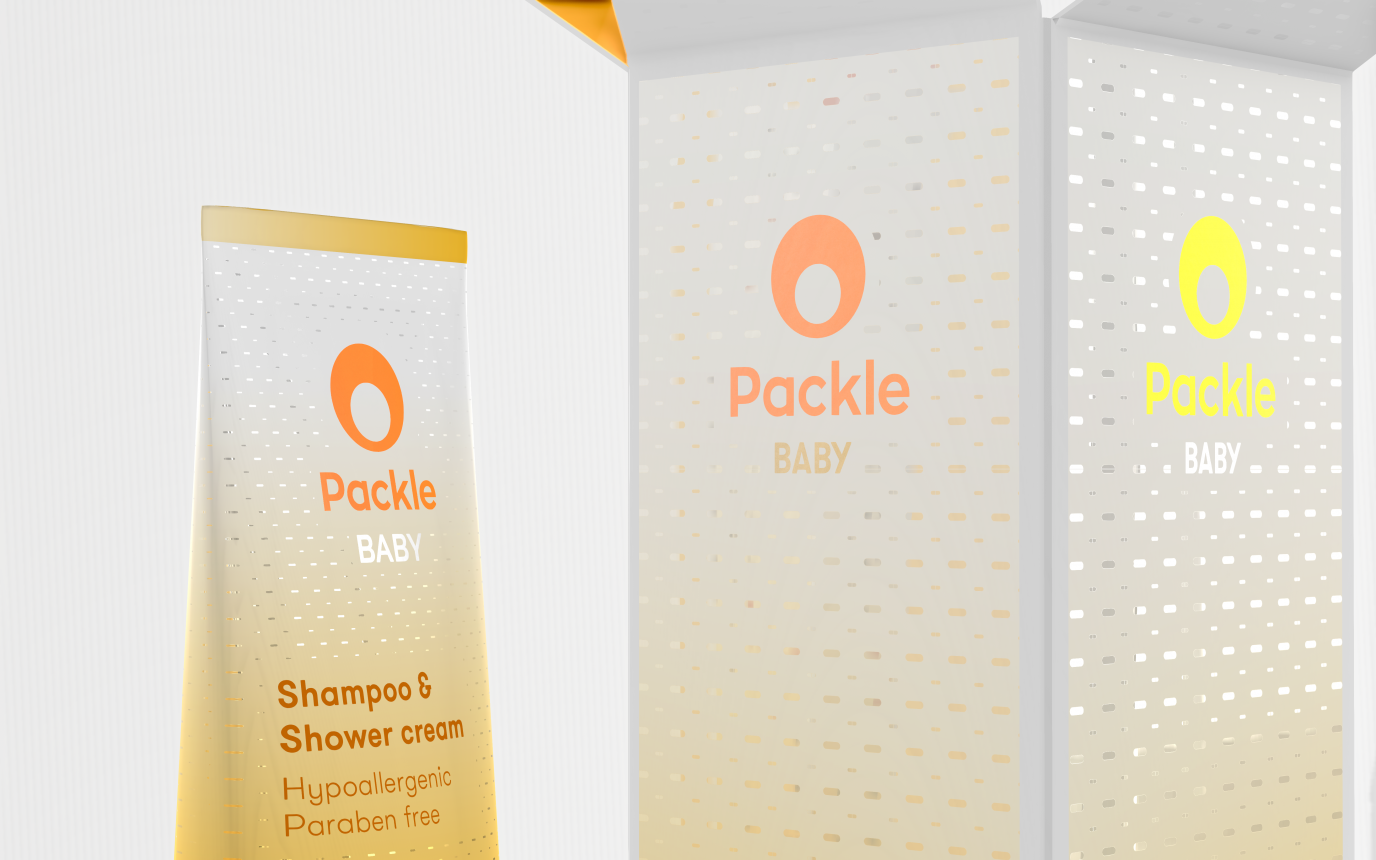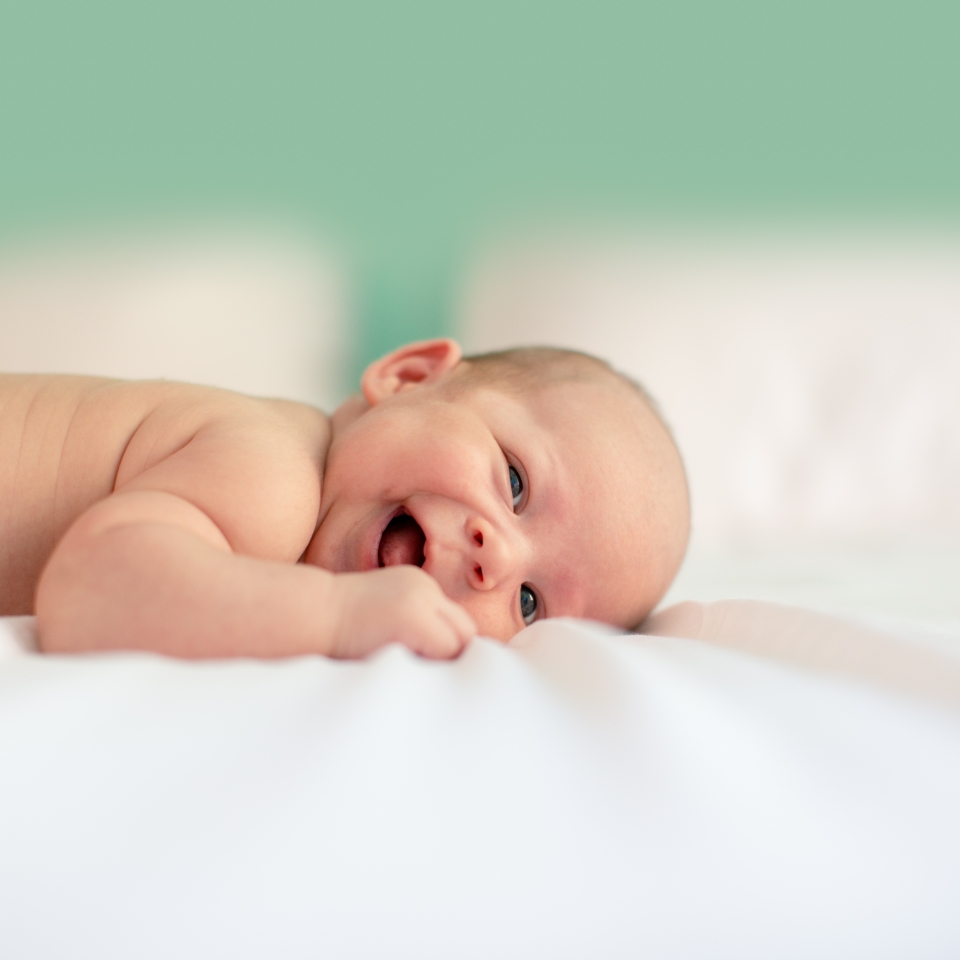 Only the best for babies
Our eco-friendly packaging solution perfectly complements all that's good in your products, so what's on the outside, is as good as what's on the inside.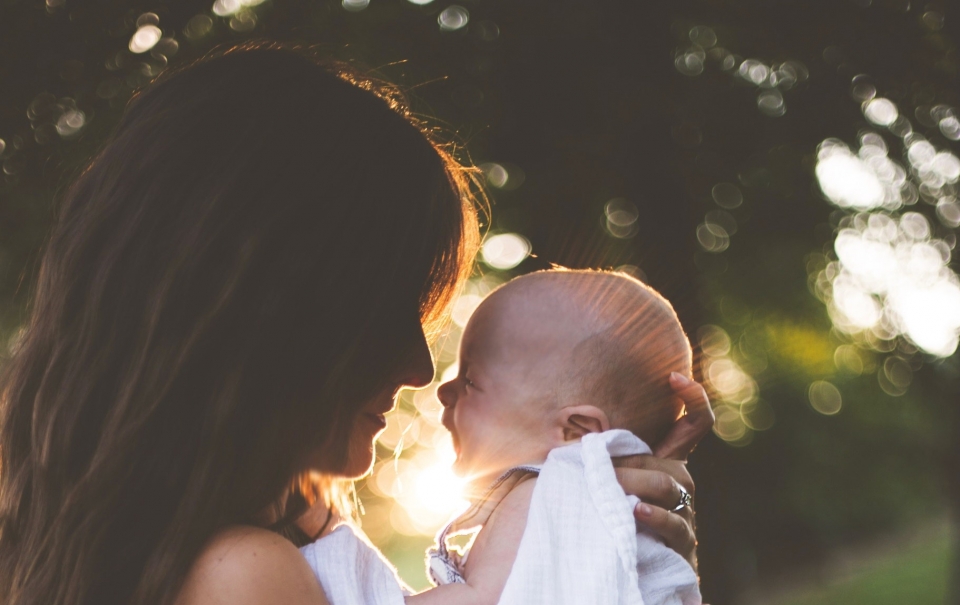 One less worry for parents
Parenthood comes with questions your consumers can't answer ('Why's the sky blue?'). At least one thing they will know is that your packaging is eco-friendly.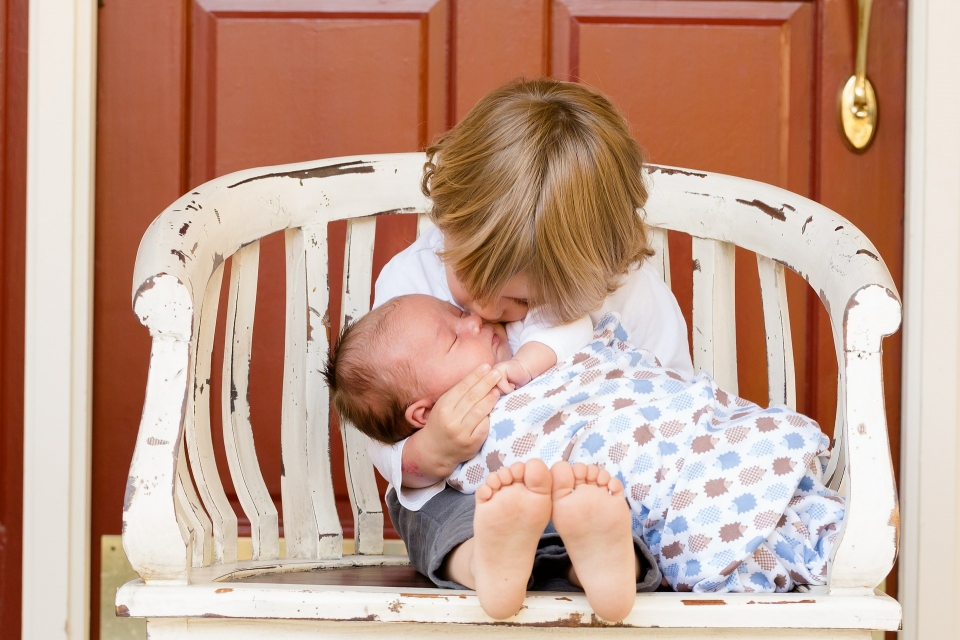 An investment in the future
Parents want to protect the future of the planet for the next generation, starting with fewer unnecessary plastics. We deliver eco-friendly packaging that looks amazing.
Specifications
| Index | Value |
| --- | --- |
| Packle Pro support | Included |
| Weight | 150 gr |
| Recommended metallic colors | |
| Custom Colors | |
| Available in UltraShine | |
| Custom finishes | Brushed, Linen, Pinhead, Shine |
| Available in Holographic | |
| Available two sided coating | |
| Reverse gloss | |
| Print methods | Gravure, UV Offset, Flexography, Digital |
| Ink advice | included |
| Delivery | Rolls, sheets |
| Recyclable | 100% |
| Augmented Reality Prototype | On request |
| Other finishes and options | Contact us |
What's your story?
You want to be instagrammable. Packle has the right solution for you. Stand out from the crowd with sensorial experience and innovative design.